Users will be able to check their Gmail inbox and browse the web with the Chrome browser right from the iPhone's lock screen.
According to TechRadar , the latest iPhone software update has rolled out and brings a number of new features, especially the ability to display widgets right from the lock screen.
These widgets allow users to access application information immediately from the lock screen, while providing customization to personalize the lock screen to each person's needs.
Tech giant Google has just revealed that it will soon "follow the trend" with iOS 16 when the widgets of the company's application suite are about to appear on the iPhone's lock screen.
Google will roll out lock screen widgets for its apps.
In a blog post on The Keyword, Google said six of the company's apps will receive iOS 16 lock screen widgets.
The first is the Google Search widget that will give users the ability to search for information by text, voice or camera, and even take advantage of Google Lens' camera-based live translation capabilities.
If you're using Gmail on your iPhone, the app's widget will automatically show how many unread messages you have and which folders they're in.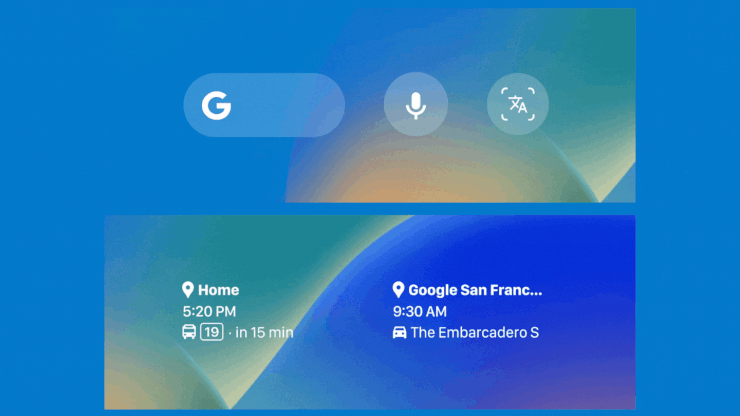 Lock screen widget for Google Search and Maps.
With Google Maps, the Maps Frequent Trips widget provides real-time updates about your journey (such as a journey from home to school, or a daily commute to work). . Right at the lock screen, just tap on the journey you want to make and Google Maps will automate the whole thing with the widget.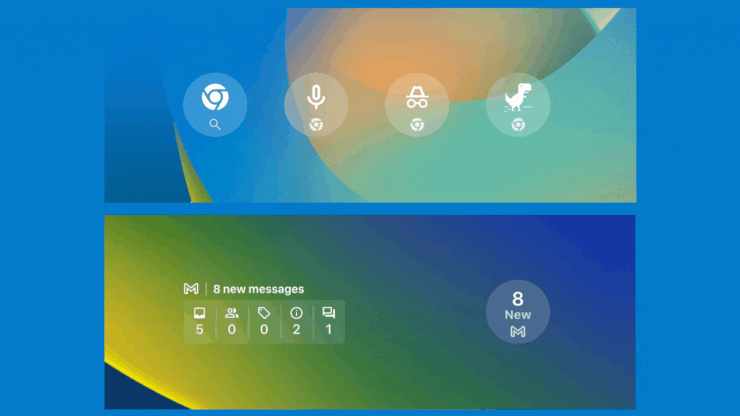 Lock screen widget for Google Chrome and Gmail.
Google Chrome, Google News, and Google Drive will also get lock screen widgets in the future.
According to the blog post, Google only reminds users to keep an eye on widgets "next week," so there's no exact timetable for when they'll appear on iOS 16.