Not only causing hard drive shortages, but Chia also shorten their lifespan, so many SSD manufacturers are having to change their warranty policy with them.
Memory manufacturers are becoming aware of the situation, and one of them has already started to react to changes that are undesirable for the average user. Of these, PNY recently detected a 79% drop in the Terabytes Written Data Write Endurance (TBW) standard on the XLR8 CS3030 SSD family. The TBW value indicates the estimated amount of data that can be written to the SSD over the life of the drive.
The reduced TBW means that users who will be using heavy SSDs like Chia mining will experience endurance depletion faster before the 5-year warranty period. This means they will not be able to take advantage of the full warranty service from these companies. PNY believes that for consumers using conventional SSDs, the year's warranty could expire before they hit the TBW threshold. Also according to PNY, the previous TBW rating still applies to drives sold before May 17, 2021.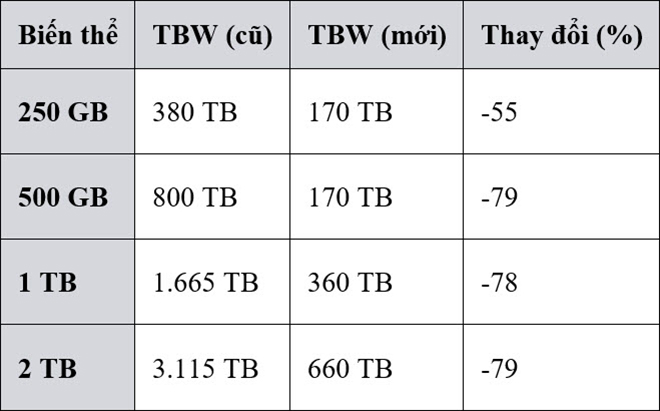 In a statement to Tom's Hardware, PNY said, "The changes PNY made to our XLR8 CS3030 SSD warranty policy were driven by two factors, an increase in consumer demand for high-speed SSDs, consumption to feed Chia and the industry-wide shortage of NAND. These changes were announced and made public on the company's website in both the warranty section as well as the CS3030 product spec sheet on May 17, 2021."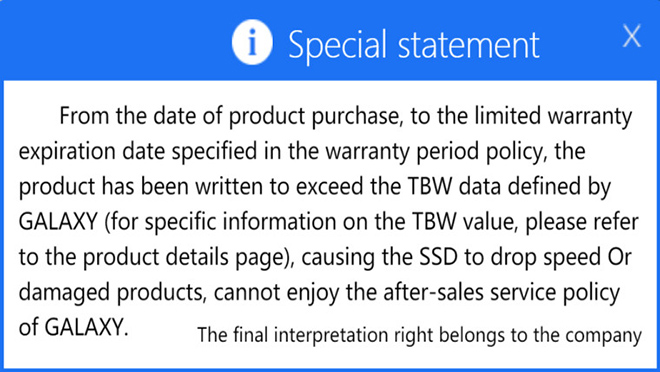 GALAX also put out a warning on its Chinese website when a visitor to the website said that using too much of the storage products will deplete the rated durability (TBW) of the storage products. the product and thereby void the warranty and similar after-sales services.
As Chia mining accelerates, it will be interesting to see if other larger SSD manufacturers start to do the same.