Samsung seems to want to speed up the release of updates for its smartphones over the next few years, even faster than the distribution of Android 13.
With the new target, the release of Android 14 on Samsung smartphones may take place earlier than expected. A few weeks ago, Samsung started distributing the brand new One UI 5.0 custom user interface based on Android 13 for its high-end Galaxy S22 handsets. A few days later, the Galaxy Z Fold 4 and Z Flip 4 were the next devices to receive this update, and most recently the Galaxy S21.
According to a statement from Samsung, the rollout of Android 13 will happen earlier than previous years as the Google Pixel was the first device to receive the upgrade just two months ago. For Samsung, that's a record, and the company doesn't seem to stop there.
The Korean company announced that it is working closely with Google to enable Galaxy smartphones to receive new updates quickly, and the following updates will be even faster. Support for regular Android updates will be part of Samsung's strategy, and this is being shown by the company as it tries to make Android 13 available on more devices, starting with the Galaxy S20 from late November, and followed by the Galaxy Tab S8, Tab S7, Z Flip 3 and Z Flip 3 between now and the end of the year.
The Android 13 update is expected to be released by the end of 2022 for mid-range devices like the Galaxy A33 5G or A53 5G, in addition to high-end smartphones and tablets.
The time it takes for upgrades to appear on Android devices can vary depending on the type and brand of purchase. Samsung has largely outperformed the competition by offering five years of security updates and four critical Android updates, including on some mid-range models. It offers a wider range of support than Google, which still has the advantage of rapid deployment.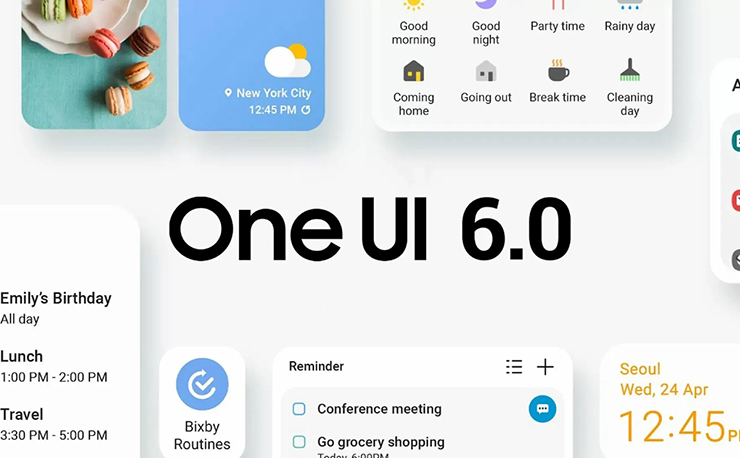 The Korean company reacted quickly in 2022 by releasing One UI 5 user interface. It is based on Android 13. It started with the Galaxy S22 in October and spread to the Galaxy S20, S21 and Note 20 a few days ago. the following week. Since 2020, Samsung has been working hard to bring the latest features to premium smartphones.
With the release of Android 13 expected in early 2023, owners of mid-range Samsung smartphones like the Galaxy A53, A52s 5G, A33 5G, and A32 will need a little more patience. Samsung is aware of how important it is to customers to get updates released quickly, as its rival Apple still has the upper hand in this regard.
Source: https://nongthonviet.com.vn/samsung-sap-danh-bai-cac-doi-thu-android-voi-dieu-nay-1417238.ngn