Apple is likely to introduce the 2022 MacBook Air as soon as next week at the WWDC 2022 event opening on June 6.
To help users get a better idea of ​​what the 2022 MacBook Air will look like, artist Darvik Patel visualized Apple's products through renderings based on recent information about the 2022 MacBook Air line , including includes many different colors.
The new MacBook Air could come in multiple colors, including purple, orange, blue, red, yellow, green, and silver/gray, if the rumors come true.
The bezel around the screen of the MacBook Air 2022 in this concept has a slim design and is a welcome improvement. At the top of the screen there is a notch for Face ID. The render suggests a MagSafe power connector, USB-C, and a headphone jack for the device. Additionally, there are two more USB-C ports on the other side, all of which are Thunderbolt 4 capable. The 14-inch MacBook Pro and 16-inch MacBook Pro both have an SD card slot and an HDMI port.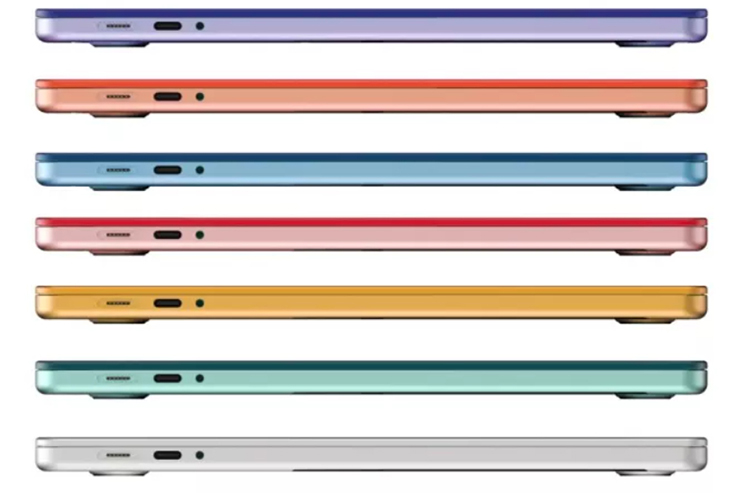 Inside this laptop is said to come with an Apple M2 chip with 8 processing cores, combined with a 10-core GPU. It's not clear how capable the webcam will be, but hopefully Apple will update the sensor to 1080p to improve the quality of video calls.
The price of the new MacBook Air is another question mark. Hopefully Apple will adopt the $899 starting price to get users to have a more affordable alternative. This is the starting price for the current MacBook Air M1.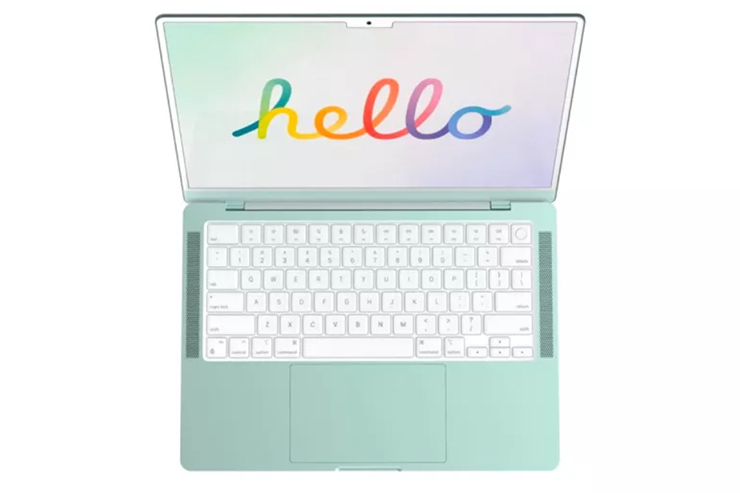 Besides MacBook Air M2, Apple is also expected to introduce new features of macOS 13, iOS 16, watchOS 9, … at WWDC 2022.