Microsoft has just officially announced Windows 11, and one of the things that users are interested in is whether their current system will be upgraded to the new Windows for free.
The new update will bring a visual overhaul along with performance and productivity improvements, as well as native support for Android apps. If you are excited about Windows 11, you will be happy when Microsoft confirms that it will be free for all Windows 10 devices. However, their equipment will have to meet the minimum system requirements.
Windows 11 will officially be a free upgrade for Windows 10 users in the fall.
However, the company continues to hint that the update of Windows 11 may not be free forever. While Microsoft hasn't specified a period for which users will need to get the new update, the company notes that it reserves the right to end the free offer, but "the end date will be no earlier than a year from when it's available."
Microsoft also notes that Windows 11 users can "go back to Windows 10 while keeping files and data." After the 10-day period expires, users will need to back up and install from scratch if they want to go back to Windows 10.
Finally, Microsoft also notes that those with devices running Windows 10 S Mode can download Windows 11 Home as long as they meet the minimum system requirements. However, if you have a device running Windows 10 Pro S Mode, you'll need to exit S Mode and upgrade because there's no Windows 11 Pro S Mode.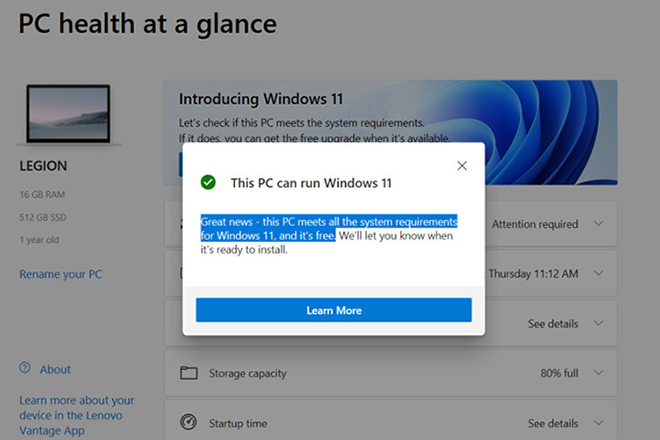 Users can download the PC Health Check app from Microsoft to check if the system meets Windows 11's free upgrade requirements.
If you're using older versions of Windows, you'll need to switch to Windows 10 first to request the free Windows 11 upgrade.